Selected by OSAKI Sachiko,Odayaosaki
Sat. 15 Jan. 201 - Sat. 5 Feb. 2011 13:00-19:00 (Close: Wed. and Thu.)

Opening reception: Sat. 15 Jan. 18:00~(500JPY with one drink )
Artist Talk: Sat. 29 Jan 16:00~(500JPY)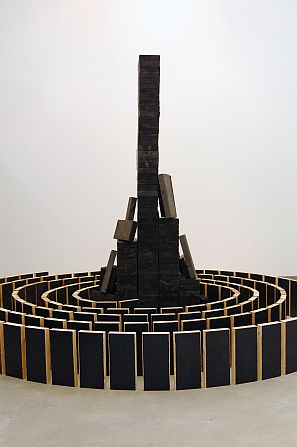 OHNO Hiroshi depends on combustion and passes the work with the act no "Draw" and "Paint it".
He paints it having the desire and the will to become tense surface of wood, and repeatedly repeatedly. And, he burns it.
Because he faces the surface of the wood and throws away the symbol desire positively, his work becomes author's deliberation and a work that exceeds the intention.
OHNO Hiroshi
1961
born in Osaka.
1984
graduated Osaka University of Arts, crafts depertment course.